By: EcoPower
---
Fleets Get Savvy with Reducing Emissions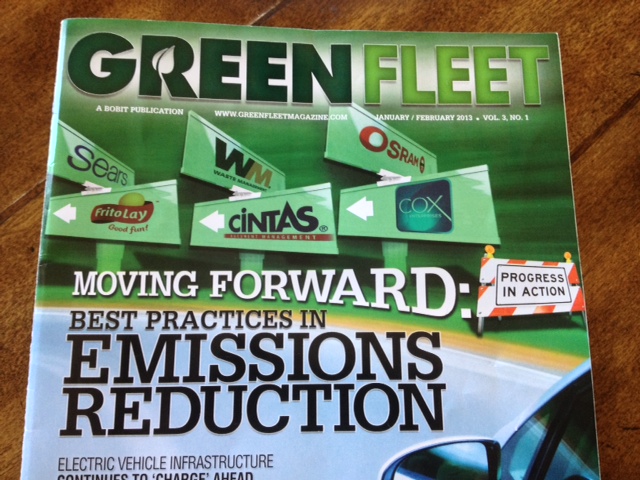 The feature story in the January/February issue of Green Fleet magazine is titled, Best Practices in Emission-Reduction. It's a good read—all about fleets and their real-world strategies for reducing emissions like using flex fuels, adding all-electric vehicles to the fleet, switching to four-cylinder engines and integrating telematics.
However, the article omitted one emission-reduction strategy that makes dollars and sense for fleets. That's switching to EcoPower re-refined engine oil.
EcoPower protects the environment and protects the engines. Here's how. In our closed-loop system, used oil is collected, re-refined, blended and redistributed as EcoPower. With this approach, a fleet using 250,000 gallons of EcoPower will reduce greenhouse gases by more than 1,900 metric tons per year. That's equal to growing over 49,000 trees for 10 years in an urban environment!
For helping fleets reduce their emissions by simply changing the way they change oil, EcoPower represents a change for the better.
And when it comes to engine protection, EcoPower meets or exceeds the toughest North American standards, including SAE, API and ILSAC. EcoPower has also been approved by or meets standards of leading heavy-duty diesel engine manufacturers, including Caterpillar, Cummins, Detroit Diesel, Mack and Mercedes-Benz.
We salute fleets and Green Fleet magazine for championing green initiatives for fleets. Let's continue to explore new and innovative ways for reducing emissions.
---
---