By: EcoPower
---
Improving Your Business with Environmentally Friendly Motor Oil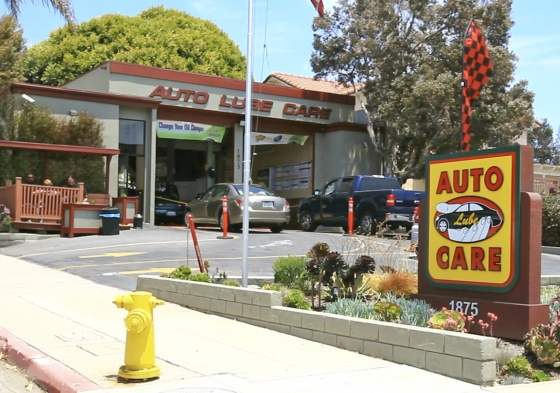 A study commissioned last year showed that nearly eight in 10 Americans would choose an environmentally friendly motor oil option for their oil change if it were available, even at additional cost. One California fast lube owner decided to test that data, with pleasing results.
Auto Lube Care, in Ventura, CA, became one of a number of outlets that have chosen to make EcoPower their house brand of oil. EcoPower is environmentally friendly motor oil that is recycled from reclaimed used oil, meaning it requires no new crude oil to produce it. "It's given me a new mission for my business," said Glenn Morris, the store's owner. "[Using re-refined oil] is the right thing to do."
Morris views the change to EcoPower as the cornerstone of his mission to make his nearly 40-year-old shop more environmentally conscious. He sends his customers email receipts to save paper, he recycles yard waste, and he uses eco-friendly cleaning products around the shop. However, Morris believes EcoPower has made the greatest impact on his business because it directly affects the customers as well as the environment without charging the customer more money.
It did not take long for customers to also make the switch: "Of all our oil changes, within four to five months, we were up to 80 percent in recycled motor oil," Morris said.  When Morris and his employees talk to customers about "the re-refined oil and environmental side of it, [they say] 'Oh yeah, that really does make sense.'"
Morris sums up the general consensus of how his customers feel about EcoPower: "'It's the right price, it sounds good, let's just do it.'" The changeover succeeded not just because of the quality product, but also because of the effort that Morris and his team put into customer service. He has faith in his employees to relay his renewed passion to his customers: "They have no problem talking to the customers about it, but part of it is because I educate my employees, too." The price hasn't been a problem for consumers either, because as Auto Lube Care's house oil, EcoPower does not cost more to customers.
EcoPower makes it easy to choose environmentally friendly motor oil. Since it takes up to 85% less energy to produce than conventional oil, EcoPower was a good fit for Morris's desire to green his business. "EcoPower strives to help quick lube shops make the change to a quality, eco-friendly product," said Safety-Kleen Senior Vice President and Chief Marketing Officer Curt Knapp. 
"Auto Lube Care is a great example of the potential EcoPower has for business owners," said Knapp. "Consumers want options that are environmentally responsible, and EcoPower is one of them.  We're proud to count Auto Lube Care as a customer, and we hope that others can learn from their success."
The city of Ventura recognized Auto Lube Care's new mission by awarding Morris with its Environmental Excellence Award last year. Morris sees this new recognition as "a new story to tell when it comes to marketing for my business."
---
---