By: EcoPower
---
In it for the Long-Haul: Recycled Motor Oil & Truck Fleets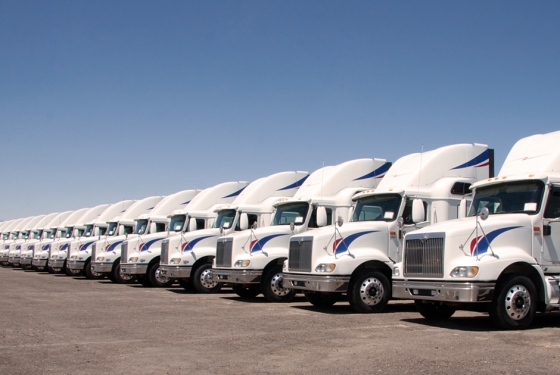 Without a doubt, injecting a substantial amount of "green" into commercial vehicle fleet operations while maintaining high standards of performance can be daunting. Where does a fleet manager begin? Making the switch to engine oil that is recycled and refined from reclaimed oil is one tried and true way a fleet manager can do their part in minding Mother Nature – with no compromise in performance or quality.
Fleet operators needn't worry about engine protection and performance when making the switch to heavy-duty diesel engine oil recycled and refined from reclaimed engine oil. Like HD diesel oil made from virgin crude, it's tough stuff.  Engine oil like EcoPower meets major OEM requirements and exceeds all North American standards for engine protection including SAE, API and ILSAC.  Additionally, performance tests conducted by an independent third-party organization proved that EcoPower HD 15W-40 performed equal to or better than leading super high performance diesel engine oils under extended drain conditions.  Lastly, EcoPower has been torture tested in demanding real-world circumstances, including in U.S. Military vehicles in Iraq and Afghanistan, as well as commercial and heavy duty truck fleets.
And here's a look at the big picture when it comes to the environmental impact of going the recycled route: A fleet of 15,000 diesel and 15,000 gas-powered vehicles using re-refined motor oil like EcoPower will reduce climate change-causing greenhouse gas emissions by 2,866 metric tons, a figure that's equivalent to the carbon absorbed by 74,272 trees over ten years or the emissions of 321,328 gallons of gasoline consumed.
What's more, EcoPower is more than just motor oil. It's part of a much bigger effort by Safety-Kleen, the largest collectors and refiner of reclaimed motor oil in North America. Our closed-loop system starts by reclaiming over 200 million gallons of used oil from over 115,000 locations. That oil is then refined and purified using a process that requires up to 85% less energy to produce than engine oils from virgin crude.
Making a difference in fleets and the environment has never been so easy.
---
---