By: EcoPower
---
Can a Green Motor Oil Make Your Business Stand Out?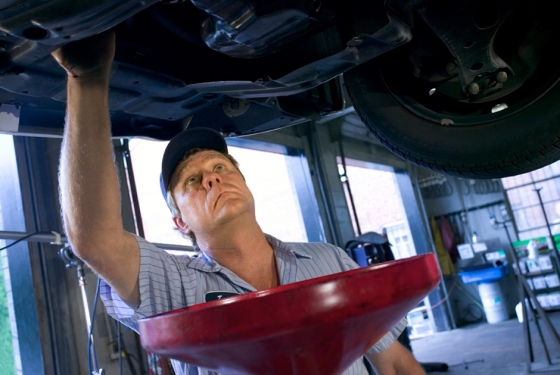 Can offering eco-friendly motor oil – motor oil that's been re-refined from reclaimed motor oil in a closed-loop process that takes 85 percent less energy to produce than conventional oils made from crude – benefit both your business and the earth? All signs point to yes. With an increasing number of consumers actively seeking out green products and services, particularly in the automotive category, offering an eco-friendly motor oil that doesn't skimp on performance such as EcoPower, can help your business stand out from the pack while improving the public opinion of your company.
According to a 2011 study conducted by Malansky Luntz + Partners for leading motor oil collector and refiner, Plano, Texas-based Safety-Kleen, 88 percent of "environmentally engaged" consumers would purchase an eco-friendly motor oil.  Although this type of consumer isn't as tuned-in into the environmental and social benefits of reclaimed motor oil as the "activist" consumer, simply by offering a differentiated service and giving them the simple option of buying an eco-friendly product will win a business their favor and improve the impression of that business in the eye of the consumer.

Still, more so than environmental benefits, reliability and performance drives motor oil sales. Can the green option be trusted? The answer is yes.  High-quality brands such as EcoPower exceed North American standards and are API-licensed SN service for GF-5 and previous standards. And it is used by large commercial fleets, car rental companies, and even the U.S. military both at home and overseas. All and all, it's a win-win situation for all parties involved: the oil change business looking to differentiate itself from the competition by offering an eco-responsible service; the environmentally engaged consumer who favors the business that offers it; and, last but not least, for Mother Nature herself.
---
---