By: EcoPower
---
Survey shows that sustainability is good for business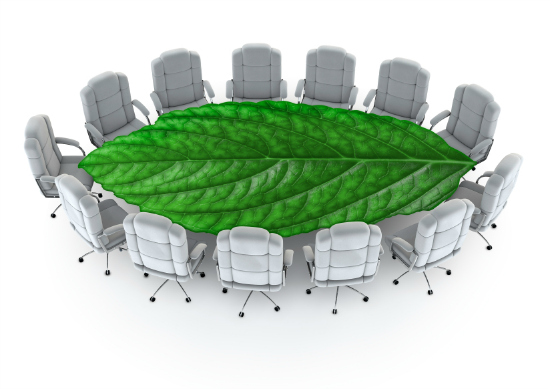 We know sustainability is good for the environment, but is it good for business? Proof of the synergy between the two came in a February 2013 global study conducted by MIT Sloan Management Review and Boston Consulting Group.  
The 4th annual survey resulted in a key finding: 37 percent of executives polled reported a profit from their sustainability efforts. This represents a 23 percent increase from the previous year.
The study attributed the increase from the previous year as the "Sustainability-Driven Innovators." By this, they mean these companies not only profited from sustainability, those profits were generated by changing elements of their business model. In fact, those surveyed who changed three or four elements of their business model were more likely to profit from sustainability efforts than businesses that changed only one business model element.
To profit from sustainability, the survey seems to indicate you can't get there by simply dabbling in it. The bigger payoff is to integrate sustainability with your business processes.
UPS, for example, has a goal to cut its vehicle emissions by 75 percent by 2020. In this documentary film, UPS Chief Sustainability Officer, Scott Wicker, talks about how making the UPS fleet a little more efficient magnifies the impact. 
No question about it, integrating sustainability practices with your company's core functions is not without challenges. However, as UPS shows, even small changes can dramatically influence sustainability if they're part of your fleet's core processes.
Every company wants to be innovative. With sustainability and the triple bottom line of people, profits and planet, the good news is that you don't have to be first to be innovative and profit from it.
---
---